The next edition of «Healthcare of the Future» has been postponed to spring 2025.
«Healthcare of the Future 2022» took place on 20 May 2022 in Biel/Bienne. You can find the proceedings in the widget on the right-hand side of the page below the heading «Downloads».
«Digital health – From vision to best practices!»
The next edition of the «Healthcare of the Future» conference is coming up and we are looking forward to meeting in person again! The BFH is organising a conference that showcases the fast-paced progress of digitalisation in healthcare, which has also been impacted by the pandemic and has resulted in changes in the way we communicate. While the 2019 conference focused on interdisciplinary care pathways, the conference in 2022 will highlight the role of medical informatics in representing these processes digitally. We look forward to getting to know and discussing new approaches that are reshaping diagnostic and treatment processes using digital tools and interoperable systems in healthcare. Which solutions prove to be effective and efficient?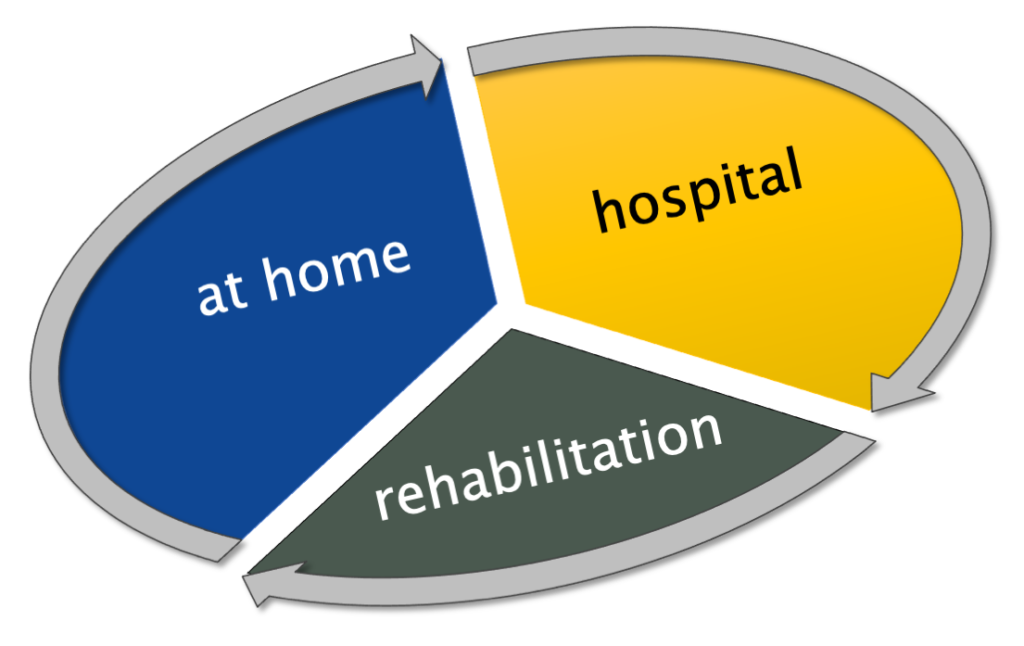 We are meeting in picturesque Biel/Bienne and invite you to join us to learn about the latest developments to improve and accelerate the treatment process in healthcare.
Take the opportunity to actively participate in this unique conference and to compete for Brönnimann's Award.
We are happy to announce three well-known keynote speakers.
Keynote Speakers
Prof. Dr. Sylvia Thun
Prof. Dr. Sylvia Thun from Niederrhein University of Applied Sciences is also a professor at Charité Berlin and leads the Core Facility Digital Medicine and Interoperability at the Berlin Institute of Health. She is an internationally renowned expert on digital communication in the healthcare sector and bearer of the Cross of Merit on Ribbon of the Order of Merit of the Federal Republic of Germany.
«Transforming the healthcare ecosystem towards better interoperability»
Prof. Dr. Rainer Röhrig
Prof. Dr. Rainer Röhrig is Director at Institute of Medical Informatics, University Hospital RWTH Aachen. His scientific focus is on decision and process support in (intensive) medicine and the support of medical research with clinical information systems (single source approach).
«Data quality – What do we want, what do we need, what can we pay for?»
PD Dr. Tanja Krones
PD Dr. Tanja Krones is head physician of clinical ethics/executive secretary of the clinical ethics committee of the University hospital of Zurich at the Institute of Biomedical Ethics, University of Zurich.
«Ethical implications of AI usage in healthcare»

Be part of the «Healthcare of the Future» conference, an outstanding international event showcasing advances in digitalisation of healthcare, mHealth and interoperable digital workflows.
See you on 20 May 2022 in Biel/Bienne, Switzerland
Organising committee
Prof. Thomas Bürkle
Prof. Kerstin Denecke
Prof. Jürgen Holm
Prof. Michael Lehmann
Prof. Murat Sariyar